This week we have a great case study from our volunteer Sophie Ramshaw a student from Hull University who has done some great fundraising in her local community, check out the different events she held below to see how she met her fundraising target.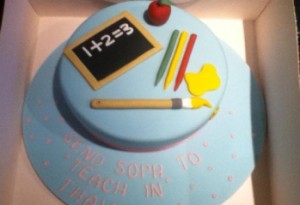 To reach my fundraising target I decided to get the whole community on board making it a team project for people in my local village and surrounding area. It was easy for me to do this because I have lived in the area for 20 years so I am quite well known. I have also volunteered in local primary schools so I had parents and teachers on board too which made my events extremely successful.
Never under estimate the power of word of mouth!
The first fundraising idea I set up to raise money for my trip to Thailand this summer was a raffle. I sold raffle tickets for a £1 a ticket and by the end I had sold 436 tickets. The prizes for the raffle were all donated; I took my official letter to local shops, hairdressers and beauticians who donated prizes or vouchers. Most business, especially new ones were very willing to give things as it is promotion for their business. I then spread the word on my Facebook and twitter pages asking if anyone had any prizes they would like to donate. Lots of people gave various bottles of alcohol whilst others gave gift sets. It is surprising how many people have unwanted things in their house that they like to give to a good cause. I ended up with 45 prizes to give out. The top prize was the wonderful cake made by a local baker, putting this photo on Facebook the day before the raffle was drawn raised me another £50 in ticket sales.
I needed somewhere to draw the raffle so thanks to kindness of the Women's Institute in Doncaster I had access to their room for two afternoons free of charge. I decided that I wanted to do two fundraisers, the first was a way of letting people know about the cause, selling raffle tickets and a practice run for the main event.  The first afternoon was on the last day of term before the Easter Holidays and luckily the W.I's hall is right next to a primary school so with the head teachers permission I gave out letters to the children inviting them to the event as well as posting about it on Facebook. Luckily the event attracted many parents and children from the school. At the event we had a cake stall, face painting, easter egg tombola and a toy stall. Also a local baker donated a giant cupcake which people bought a ticket for and if their name was pulled out they got to take it home! I got my little sister, some of her school friends and my parents to help run the stalls. With the cakes that were left from the event me and some of the girls that helped took them to the shops in the village to sell, adding this to the total from the event I made £109.
Then it was time for the main event… I made posters that were put up in local pubs, the post office and local shops as well as advertising it on Facebook and Twitter. This time the stalls consisted of a book and toy stall, a cake stall, face painting, a tombola (the prizes were donated by people I knew) and a bottle stall. The bottle stall attracted the most people as all you do is pay £1 and you win every time. You pick up a bottle gift bag and whatever is in it, from washing up liquid to wine, is yours. I also sold tea, coffee and juice for the kids. Once again I had attracted lots of people from the community and after being sponsored £25 to get my face painted I raised £140. Afterwards we drew the raffle and people were thrilled by the prizes they received.
So my motto for successful fundraising is get the community on board- they will help spread the word and before you know it over half your target will be raised. I couldn't have reached my target so quickly if it wasn't for the lovely people of Doncaster and my family telling people outside of the village. As a result of these successful events the local Lions Club contacted me to say they would donate £250 towards my flights to Thailand. Like I say word of mouth really does work if you live in a great community like me!! Thanks to everyone who supported me I have enjoyed every minute of the fundraising- now bring on the trip!!
On behalf of VESL, we would like to say a huge thank you to everyone that has support Sophie in her fundraising efforts and to the local Lions Club for their generous donation to Sophie's flights. Well done Sophie for all the hard work you have put in!