Dhanya is leading our team of volunteers going to India on June 7th for 4-6 weeks. Dhanya is from Kerala and grew up there until she moved to the UK to complete higher secondary school. Dhanya will be a great source of information for anyone who has questions about Keralan culture!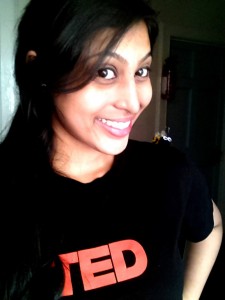 Hi, my name is Dhanya Sebastian. I am currently a 2nd University of Edinburgh studying Medicine. I was born in Saudi Arabia, raised in India, and did my higher secondary education in Exeter, UK before starting my degree at University of Edinburgh. I have volunteered with a wide range of organisations. I started my journey with the British Red Cross, Hospice care and WESC (school for blind). In addition I currently volunteer for VESL, LEAPs, Medics Insight, Evolve community projects and also Mary's meal. My travel experiences are very limited with respect to countries, but I have travelled around within India and UK a lot and have experienced a wide range of cultures. I like spending time with my friends and lots of sports activities. I absolutely dislike snakes and lizards! I have so far done bucket collections, sponsored diet challenge and bake sales, my future events will be a curry night with raffles and henna art.
What is the one thing you wouldn't go overseas without?
Money!!
What is the one thing you would advise volunteers not to pack?
Hair straighteners or dryers!
If you could give one piece of advice what would it be?
Stay safe, make loads of friends and make a lot of special memories!
What are you most looking forward to?
I am most looking forward to meeting the children at the schools, but also equally meeting my host family.