The New Year is fast approaching and with that comes a new round of Careers, Volunteering & Refreshers fairs that we will be visiting! We will be making our way to some universities and events near you… we will update this list as more events get added so keep checking back! If we're not heading to an event at your university, be sure to drop us an e-mail and we will see what we can do.
Careers & Volunteering Fairs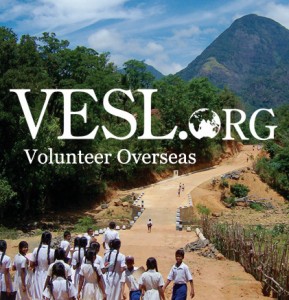 January 23rd – Volunteering Fair, UCL
12.00 – 15.00, North Cloisters, Wilkins Building
January 28th – International Development & Volunteering Fair, LSE
16.30 – 19.30 – The Saw Swee Hock Student Centre
January 30th – Global Volunteering Fair.
11am – 2pm – The Geoffrey Manton Building, All Saints Campus.
Feburary 6th – Working to Change the World, Cambridge
13.00 – 18.00 – Examinations Hall, New Museums Site.
Feburary 19th – Volunteering Fair, Dundee
11.00 – 15.00 – Bonar Hall

Information & Selection Events
VESL not coming to your university? Check out the dates for our selection events and see when we will be coming to a town near you! With five dates planned for January and February it's going to be  a busy few months!!