A lot of volunteers ask us how to use the skills they gained overseas when they return to the UK, and a great way to do this is to get involved with local charities and fundraising. Dave Inman, the Publicity & Membership Officer of Edinburgh Rotaract, has written a great guest blog post to help give an insight into what Rotaract involves and how to join your nearest group. Rotaract provide great opportunities to help local, national and international charities and meet new people, for people aged 18-30 (Rotary International have different groups for different ages – you can find out more on their website).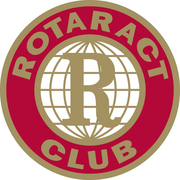 Rotaract is a great opportunity for young people who want to be involved in a variety of community and charity work. As an international organisation for 18-30 year olds with more than 7,600 clubs in 158 countries around the world, Rotaract is unparalleled in its size and diversity, giving its members the chance to partake in local and international projects. Rotaract is not affiliated to any political party, religious group or other ideology and welcomes members from a huge number of backgrounds – many have been involved in volunteering at university or school and want to continue to contribute to charitable causes while making new friends in new cities across the world.
Rotaract focuses on the development of young adults as leaders in their communities and workplaces. The four main themes of Rotaract are personal development, communities, fundraising and international but the overall goal is to have fun. Members are encouraged to bring their ideas and skills to their clubs to ensure a diverse range of activities, projects and opportunities.
Rotaract is part of Rotary International whom amongst other things are largely responsible for the eradication of the disease polio in all but four countries in the world through the work of the charity End Polio Now.
If you are interested in Rotaract why not find our more through the Rotaract website or find your local club on Facebook.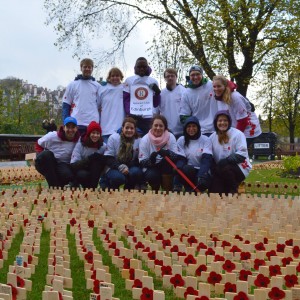 If you're based in Edinburgh there is a New Members Night coming up on the 20th January at 7pm in the Kenilworth on Rose Street, you can find out more on their Facebook page. Recent activities have included a Santa's Sleigh collection, a sleep out at Mary Kings Close and helping Poppy Scotland plant their Remembrance Field … plus social activities including laser quest and curling… why wouldn't you want to join?!!