In 2012 we ran our Student Leader programme for the first time and due to its success we are running it again in 2012-13! The programme sees students recruit, select, train and lead a team of volunteers to their chosen country in the Summer of 2013. Last year we had teams from Aston University, Keele University, Edge Hill University and Manchester Metropolitan University. This year we will also be working with Glasgow University!
Meet our new Student Leaders below!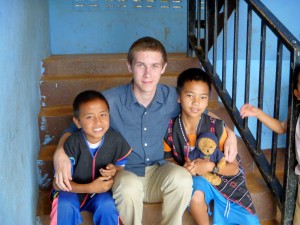 Andrew Durrant
"I am currently a 3rd year studying Geography at Keele University. I volunteered with VESL as part of their university group in Thailand for 6 weeks during the summer vacation of 2012. Thailand was the most amazing place I have ever visited! I loved the people, the generosity, the food and most of all the teaching and relished the opportunity to travel back in 2013 leading Team:Keele!"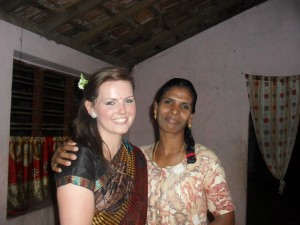 Lucy Allcock
"Hi I'm Lucy,  I am a student at Edge Hill University. I decided I wanted to be a Student Leader this year because I went to India last Summer with VESL and had an amazing experience, teaching the students and exploring the culture and living with the host family, this opportunity gave me so much that I couldn't turn down a chance to go again. I am looking forward to recruiting volunteers and working with them to continue the experience and challenge I began last Summer."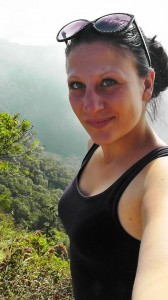 Lisa Eichler
"Hello volunteers, my name is Lisa (25) and I'm in my final year of German and English Language at Aston University in Birmingham. I've done my placement year with VESL and spent 7 months in Sri Lanka. I chose to do that, because I knew I want to become a teacher and an opportunity like that was something not to be missed. I asked VESL to put me in a primary school in Thailand or Sri Lanka, as I could not decide which country to go to. Sri Lanka is the loveliest place I have ever been to and I cannot wait to see all the students, my host family and friends again. They made my time not only worthwhile and fun, but also rewarding. Knowing that I have made, a small but significant, difference is the best feeling ever. It was one of the best things I have done.  "
Francesca Wilson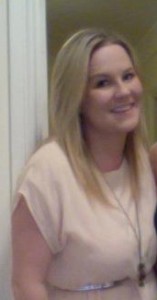 "Hi my name is Fran and I am studying Events Management at Manchester Metropolitan University. I am the MMU student leader for Thailand 2013. I have a great interest in travel and charity work. I have wanted to go to Thailand on a project like this for a few years now and I feel the time is right. This is an amazing and exciting opportunity for me, I get to experience the culture in Thailand first hand and help the communities we will be working in. Although I have not been to Thailand before, I do have travel and fundraising experience and look forward to taking a committed team out there."
Matt Tomlinson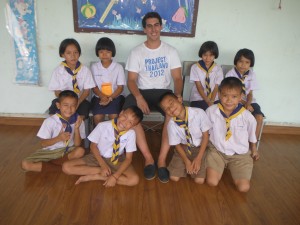 "Hello, My name is Matt Tomlinson, I'm currently in my final year at Aston University studying Industrial Design (Google it!). Last year I was a volunteer in Chiang Rai, Thailand, I was out there for 6 weeks as part of a group from Aston University and I have to say it was one of, if not THE best experiences of my life.
I was originally drawn to volunteering after I worked at a summer camp in America the year before, it was a great experience but I still wasn't sure whether I wanted to be a teacher in the future or not. After reading about some of the past projects in Thailand on the VESL website I decided to apply. This was one of the best decisions that I've made, teaching in Ban Wai School was such a great experience, the students and teachers were great and the local community were really friendly.
Seeing not only the students but also the teachers and members of your host family constantly learning new words and developing their English is a great feeling and knowing that your really making a difference in their lives gives you a great feeling of satisfaction."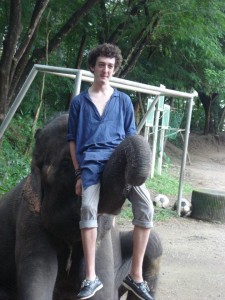 James Hallworth
Hello every one, my name is James Hallworth (20) and I study at Edge Hill University. I have had a keen interest in different kinds of development work overseas for several years now. I worked with VESL last year as a Student Coordinator in Thailand, and it is my privilege to be back once more. Thailand is a wonderful place, the children are very respectful and desperate to learn. I look forward with much anticipation to the work we will be able to accomplish once over there.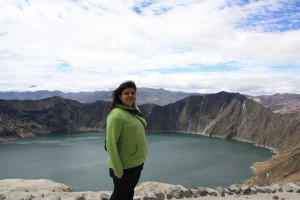 Nisha Varma
Hi! My name is Nisha and I'm a final year undergraduate studying biomedical science at Keele University. In June 2012, I travelled to Ecuador for 8 weeks, where I volunteered at a charity hospital and a HIV/AIDS awareness foundation.
I learnt a great deal about how financial constraints and social stigma defined the way in which people led their lives and found that dedicating a little of my time to offer advice, comfort or sometimes just to listen was often enough to make a small difference to that individual. The trip taught me a great deal about myself and I left having made some incredibly life-changing memories.
It is for this reason that I appreciate the opportunity to volunteer in Thailand. I believe I have a lot to offer to the community and am willing to learn, to be diligent and conscientious in fulfilling the aims of the community work. My goal is to offer my basic skills and knowledge to those that wish to learn and I will contribute where I can to improve the quality of the resources available to the people within the community. I am certain that this experience will give me an immense sense of perspective and satisfaction and most look forward to beginning this journey as student leader of Team:Keele!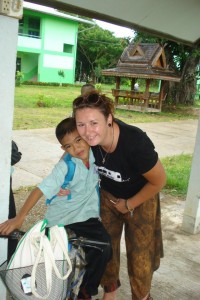 Lucy Haworth
Hello, I'm Lucy, (21) I am currently studying Educational Psychology at Edge Hill in my second year. I worked with VESL as a volunteer last summer, teaching in Thailand for 6 weeks, and it was possibly the most inspiring thing I have ever done. The people were so friendly, the children amazingly respectful and so eager for knowledge and I got to live with the most welcoming and lovely host family.
Volunteering with VESL last year sparked a new love for travel and teaching within me so I am delighted to have the opportunity to return to Thailand as a student leader this summer and I cannot wait to experience more of the Thai culture and work with a dedicated team of volunteers to make a difference.
Alan Mahon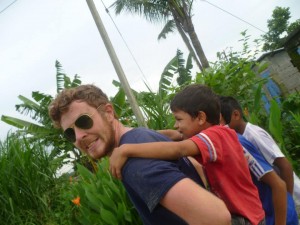 Hi. I am Alan Mahon (22). I recently graduated in Politics from the University of Glasgow and aim to do a masters course there next year. Having volunteered last summer in Nepal teaching English, I am delighted to be a one of VESL's Student Leaders in Thailand in 2013. Thailand has always appealed to me for its culture, its food and its beauty and I know the best way to experience it is through doing some good along the way. I want to make sure I can support and encourage our new volunteers so they can make the most of this unique and rewarding opportunity – so don't hesitate to ask me anything. I can't wait to get out there and make a positive difference for the children and community of Chiang Rai. I hope you can't either!
Are you interested in joining one of the above teams? Download our application form now and submit it to us as soon as possible!
Are you interested in becoming a Student Leader? This is a funded opportunity to go overseas and lead a team of volunteers! Our applications for 2012-13 are now closed but e-mail Lauren ([email protected]) if you're interested in registering your interest for 2013-14.