If you have been watching The Apprentice recently you might be bored of hearing the word 'strategy', however there is some truth in their insistence of having a STRATEGY!! So here is some advice to get you started…
Since 2005 Facebook, Twitter and other social media tools have increased in popularity rapidly, this is great news for your fundraising as you can reach lots more people at the click of a couple of buttons. We have compiled some information for you to help show you how you can make the best of social media when it comes to fundraising.
1. Just Giving
The best way to start your social fundraising strategy is to set up a Just Giving page, make yours stand out more by adding a photograph of yourself and update the 'My Story' section with why this project is important to you. You can submit updates reguarly to your Just Giving page too, thanking people and updating them with your offline fundraising.
2. JustTextGiving
This is a free text donation service called JustTextGiving that enables people to text a number and donate to your justgiving page through their phone provider, without having to take their card out of their wallet!
It is easy to set up – log in to your Justgiving page (or create a page) and go to 'Your Pages', click on the title of your page. In a blue box there is a banner saying 'We Recommend' – one of the recommendations says 'Asking for Text Donations'. Click on this link and it will give you a step by step guide of how to set it up.
You simply create a unique 6 character code and all your friends then need to do is text that code plus the amount they'd like to donate to 70070 and the donation has been sent – simple! (e.g. text 'VESL20 £5' to 70070 to donate £5 to VESL's Wild Fund)
Once this is all set up you just need to tell your friends how to donate via social media, by creating a banner to put up around any events you are holding (for example a cake sale) or you could get it written on a t-shirt and wear it to any events you have planned.
Last minute fundraising tip – if you find yourself with very little time left to fundraise, setup your textgiving code through your justgiving page, then text everyone in your phonebook with something along these lines of "It's a big ask, but cud u help me fundraise for my VESL teaching project in Thailand? To donate £3 simply text 'MYCODE £3' to 70070. Thanks! X"
You could also add a short paragraph explaining more about your project and email everyone in your address book with the code (+ link to your justgiving page) and post both to twitter and everyone in your facebook friend's list…
It's surprising how much you can raise in a very short time this way… give it a try – it's certainly worth a go!
3. Facebook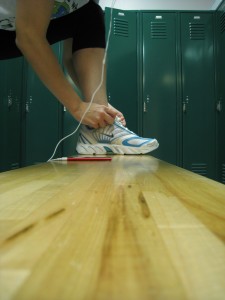 You can update your Facebook status with your JustGiving link, remember to explain why the project is so important to you and where the money is going. If you are doing a sponsored event you can talk about this in your status too. If your friends can't afford to donate money, you could ask them to donate their Facebook status, by updating it with your JustGiving page link enabling you to get a much wider audience. For people that do donate you can ask them to share the link of your page after they have donated money, showing their friends they are lovely for donating to you and help you reach more people!
Try and make your Facebook interactive and interesting. Tell a story with your fundraising, thank people for donating, and try as much as possible to make your posts stand out. A lot of people do fundraising via Facebook, so make yours different – you could add photographs of you fundraising or training for an event. Or you could be really adventurous and add a video, there is a video app on Facebook which allows you to do this really easily.
You can create a group on Facebook and add all your friends to it, updating them with information and you can even use it when overseas to help post group updates of how your project is going. If you are holding a cake sale or other fundraising event make an event page on Facebook and invite everyone, ask your friends to invite their friends so you get the best turn out possible.
You can download the Facebook JustGiving app which means your friends can donate without actually having to leave Facebook. If you have a look at JustGiving's Page on Facebook you can see how other people are raising money to give you some more inspiration.
Remember that VESL has a Facebook page too. By 'liking' it you will be kept up to date with all of our fundraising tips and new blog posts!
20% of Just Giving donations come directly from Facebook, so it is a great way to raise money and engage an audience.
4. Twitter
Twitter is a great tool for fundraising especially if you have a lot of followers already. Don't just simply ask for money, post updates on anything project related from buying a backpack for your trip to having raised £200 from a cake sale. Follow @VESL and then you can tag them in your post adding legitimacy to your cause and a direct link to extra project information (you never know you might get retweeted!).
As with Facebook try and use different mediums to create interest; video, photos and audio. With twitter you have the added bonus of the # tag which can help you gain more publicity if used effectively and you can ask people to retweet you.
You can use an app called JustTweeting to automatically tweet your fundraising progress from JustGiving; you can schedule them to be sent whenever you want!
5. Blogs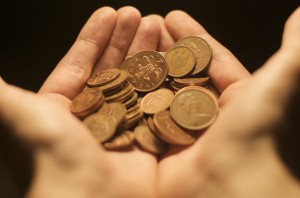 Blogs are great way to keep in touch with people when you are going overseas, you can start them before you go and update them when you are away. But they are also a useful tool for fundraising, not only can you share your JustGiving URL but you can also add a widget. A widget is an app which allows users to access a service, i.e. JustGiving. To find out how to add one to your blog and more information about they work click here.
Good Luck
We know that fundraising can be quite a daunting idea, but it is possible! Our past volunteers have lots of fundraising success stories on how they reached their targets, and going social should help you meet that target!