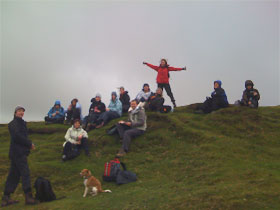 VESL would like to say a massive thank you to all of the volunteers that joined us over the weekend for this year's sponsored walk and volunteer reunion. It was an amazing effort made by everyone and it was great to see you all smiling through the howling wind and rain!
All the fundraising is not yet in but it already looks like we have raised close to £2000 which is a fantastic total so thank you for all your effort.
Thanks must also go to everyone that sponsored our team of walkers, your support is greatly appreciated.